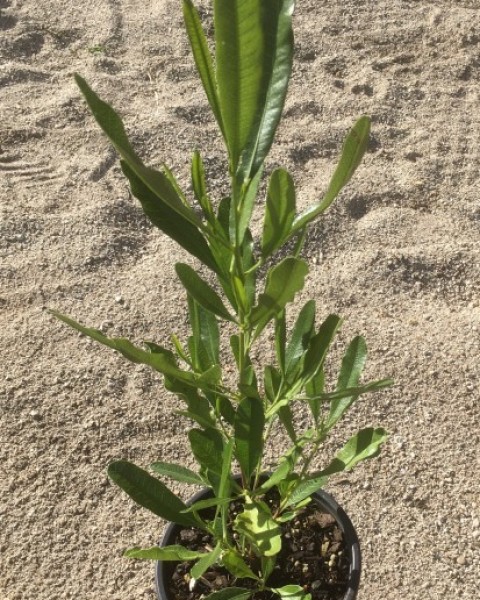 Dodonaea viscosa
Product Code: 1298.1
Has a green oblong leaf with a slight wave to it. Makes a tidy hedge or good small tree where space is limited.
Grows best in full sun with well drained soil. Responds well to pruning. Tolerant to coastal winds. Hardy tree.
Grows to H 2m x W 2m in 10 years and may get to 7m at maturity.
They are in a 1.5 Lt Pot.