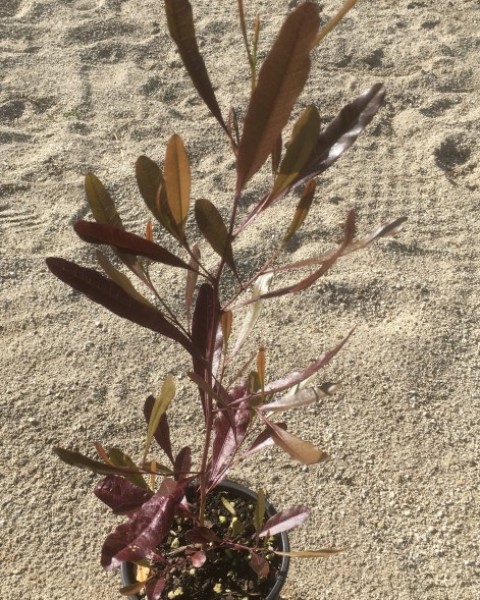 Dodonaea viscosa 'purpurea'
Product Code: 1299.1
Has dense red-purple foliage. Has a oblong leaf with a slight wave to it. Makes a tidy hedge or good small tree where space is limited. Has seed pods produced from mid summer. Grows best in full sun or part shade with well drained soil. Responds well to pruning.
Hardy Grows to H 2m x W 2m but left without pruning can grow up to 4m high.
They are in a 1 to 1.5 Lt Pot.